Unattended Testing: Part 3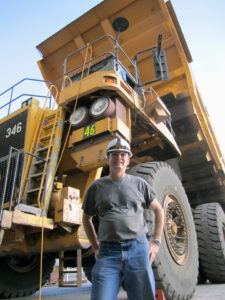 When testing a new line of off highway equipment, such as mining trucks, the manufacturer might want field data to enhance the design of a particular component. Hundreds of thousands of data points can be reduced from weeks of testing into a report that allows the manufacturer to quickly see rare events such as off-the-charts vibration levels that could potentially cause a failure. That point can be isolated in time to interrogate any of a hundred other channels recorded and do enough data mining to explore exactly what else was occurring in the vehicle to help pinpoint the problem.
Real-world operating data, collected in a product's natural environment, continues to be the best source of baseline information needed to validate designs. Simulation applications allow designers to quickly and accurately evaluate a large number of design alternatives while ensuring that durability, quality, production and time-to-market targets will be met. The process is critical to ensure that components, sub-assemblies and assemblies are designed to meet the requirements for which they are intended and guard against over-design (resulting in excess material, weight, and cost) or under-design (leading to failure, safety issues and excessive warranty claims).
For manufacturers and suppliers in the off highway equipment industry, extended data sample sets provide a far more accurate representation of how a product will react to forces, vibrations, heat, fatigue and the occasional anomaly than data collected through a tight window. Unattended testing provides the solution to capturing the quantity and quality of data needed to drive today's accelerated product development processes.
Contact 6D to learn more!