Services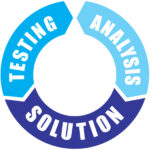 6D's solution-oriented approach combines testing with analysis to give you fast answers to your complex and costly mechanical and structural engineering problems.
Product Introduction: Driving New Product Development
Today's accelerated produce development cycles require real-world information to drive design, prototyping, simulation, analysis and other upstream processes.  6D provides the data allowing you to make informed product decisions and proceed with confidence.
Design Validation Plan/Strategy Development
Upstream Finite Element Model Analysis
Pre-Production Prototype Testing
Baseline Validation Data
In-Service Equipment: Troubleshooting

When costly machinery is down, or operating at less than peak performance – your bottom line suffers.
We apply advanced structural dynamics problem-solving tools and techniques to identify issue(s) and engineer a solution.
Field Troubleshooting . . . Any Place, Any Time
Design Alterations and System Modifications
Next Generation Products: Putting Data to Work
Planning and developing next generation products starts with a thorough understanding of current product performance. Designers and manufacturers must begin with answers to such vital questions as:
Where and how can the product be improved?
How will changes to design or materials impact performance or cost?
Did past failure result from the system being subjected to loads, strains or conditions outside its intended design?
Did the issue(s) occur a systems or component level?
6D provides the historical data and expertise to deliver new levels of quality, reliability, durability and produce performance.
Product Planning Strategy Development
Customer Usage Profiling / Target Setting